As NHS and social care services face challenges of rising demand, costs, and expectations, advancements in digital technologies have enabled care that is more accessible, affordable and provides better outcomes for both service users and staff.
Recent years have challenged health and social care beyond anything the sector could have imagined, however, these same challenges have driven and encouraged positive change to occur through innovation and the wider adoption of technology.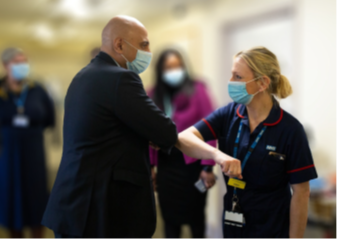 An NHS-funded research survey of health professionals conducted in Autumn 2022 reported that 67% of workforce survey respondents agreed that digital tools and services provide opportunities for service users to access appropriate care. The survey also found that 60% of health and social care professionals agreed that engaging with digital tools and services makes the delivery of care more efficient.
Provide Community, an employee-owned social enterprise with its headquarters in Essex is one health and social care organisation using technology to enhance its services. Delivering a diverse portfolio of over 55 health and social care services to children and adults in the NHS and community care settings across the UK, Provide Community utilises the entrepreneurial mindset of its workforce to enhance its service delivery.
Through its Innovation Tree initiative, Provide Community encourages ideas from across the entire workforce with an emphasis on digital transformation. The Innovation Tree enables employees to share their innovative ideas to improve services with a dedicated project team. Since its launch in February 2022, the Innovation Tree has supported a wide range of initiatives, some of which are detailed below, including the successful launch of RealWear headsets in clinical and community care settings.  
RealWear Headsets
Based on calls from clinical staff to understand how technology could better support colleagues in community settings, Provide Community established a project to test an interoperable wearable solution to enable improved response and support for staff delivering care. The use of RealWear Bluetooth headsets allowed teams to understand how Assisted-Reality-Headsets could be harnessed in the clinical fields to overcome challenges and support productivity.
One of the pilot projects came from a request from the podiatry team. Service changes meant that the team only saw patients who are at high risk of ulceration or who have active ulcers. Therefore, any new graduate podiatrists joining the team would immediately be working in a high-risk environment requiring supervision.
Additionally, podiatry teams are no longer commissioned to do any home visits, meaning the district nursing team are responsible for all wound care patients that cannot attend a clinic. Even with weekly multidisciplinary team meetings via Teams there was a lack of assessments and photos in real time, often leading to a delay in care because advice cannot be implemented straight away.
Using the RealWear headsets on district nursing home visits enabled joint multidisciplinary visits in real time where clinical staff can see through the eyes of the practitioner, speak to the patient and download high-resolution images to be added to patient's files with notes to formulate care plans.
This is of great benefit to patients who can access the recommended assessments/treatments the same day where before they faced cancelled appointments. For community staff and trainees, there is real-time access to support and consultation and more efficient collaboration across teams.
This data shared by the podiatry team helped build momentum as it indicated that the device was now playing a key role in supporting responsive and high-quality care. Now, as a communication device, the RealWear headsets have dramatically improved how the team approaches clinical challenges and has improved workload management.
Following the successful pilot, Provide's RealWear delivery was shortlisted in the prestigious NHS Parliamentary awards for 'FutureNHS', after winning the first round of regional applicants.
Bed Bureau System
Provide Community's innovative approach was put to the test during the pandemic when in the early weeks and months, solutions were rapidly turned around to transform services digitally. This triggered further investments in technological advances and the launch of Provide Digital, a dedicated centre for innovation that designs and develops bespoke software and applications to meet challenges in healthcare.
Provide Digital is made up of a team of digital innovation experts specialising in the healthcare sector. The team is working to revolutionise the market by creating and deploying bespoke solutions to complex problems that help reduce administrative time and resources for the health and social care sector.
When the Covid pandemic struck, Provide Digital created and launched the Bed Bureau System over a single weekend. This software provided the Essex NHS Trust with online bed management that allowed medical staff to quickly determine where beds were available in community hospitals.
A web-based plug-in, the software tracked the availability of beds on a public dashboard, keeping users updated with information about available beds for seven days. The software even determined male and female ward space and categorised infections through a red, amber, and green system. This work solved a huge administration problem and saved healthcare professionals valuable time. While other hospitals around the country struggled to place Covid patients in available hospital beds, Essex was able to efficiently manage the flow of patients and access resources they previously had no comprehensive knowledge of.
The system is still in place today and has now been adopted at a national level with Provide Community Headquarters recently welcoming Priti Patel, Member of Parliament for Witham to witness first-hand the work Provide is doing to reduce waiting for clinics and treatment.
Physiotherapy self-referral
Provide Community were also motivated to utilise digital solutions to tackle excessive waiting times. The physiotherapy self-referral system was developed so that patients could self-refer themselves for physiotherapy and include all the information required for an accurate referral. By patients referring themselves, waiting times were drastically reduced from three months to one week as the triage system digitally categorised and prioritised patients. In addition, the system also directs patients to other features on the app that teaches them how to manage and treat conditions at home.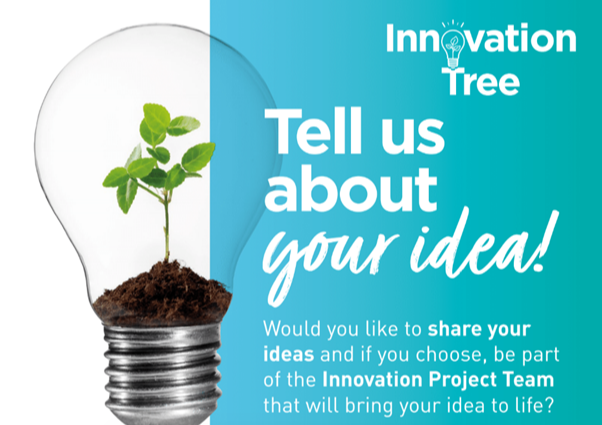 Child Health Information Service
It's not just adult services that have been improved via technology, Provide Community's Child Health Information Service (CHIS) has also been enhanced through innovative technology and automation. This technology has significantly improved the timeliness of reviewing, recording and responding to urgent children's A&E attendance. The technology, which is now used across Cambridge Community Services (CCS) and community teams in Norfolk, is additionally used to support the identification of potential safeguarding concerns to reduce cross-border issues.
After a multi-phase rollout, the collaboration between CHIS and clinicians in A&E improved thanks to streamlined processes saving 3,744 hours annually, enabling clinicians to spend this time responding to attendances. The project also spread into the out-of-area attendance in Cambridgeshire, allowing families requiring help to access care from healthcare professionals much quicker. The CHIS project was also a regional winner in the NHS Parliamentary Awards.
Provide Community's aim for the future is to continue developing and delivering innovative and agile integrated care solutions to enable local services and the healthcare sector to deliver efficient community support. Former Health Secretary Sajid Javid visited Provide Community and stated it was 'incredible to see first-hand the astonishing work being carried out' by Provide and that he was 'proud to see local services working together in the East of England to achieve efficient delivery.'
Sources
https://www.basisresearch.com/nhs-england-digital-inclusion#3