Dementia is a challenging condition that affects millions of individuals globally, necessitating innovative approaches to social care and the physical environment. Among the pioneers in dementia-friendly design, Chartwell House by Boutique Care Homes, situated in the picturesque coastal town of Broadstairs, has emerged as a leading example.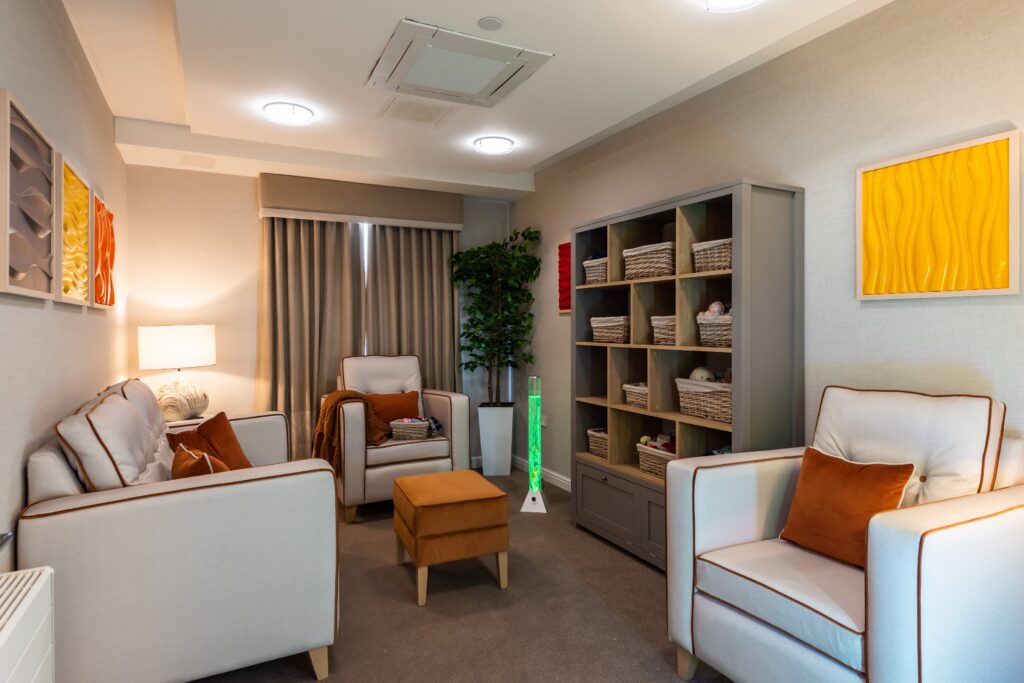 Dementia-friendly design is a multidisciplinary field that recognises the significance of the physical environment in enhancing the well-being of individuals living with dementia. At the heart of this approach is the understanding that the design of living spaces can significantly influence the quality of life and independence of residents in care homes.
Chartwell House by Boutique Care Homes has taken dementia-friendly design to new heights. The home is designed to prioritise the unique needs, dignity, and well-being of residents and the success lies in its ability to seamlessly integrate innovative strategies and thoughtful elements, that empower residents and create an environment where they can thrive.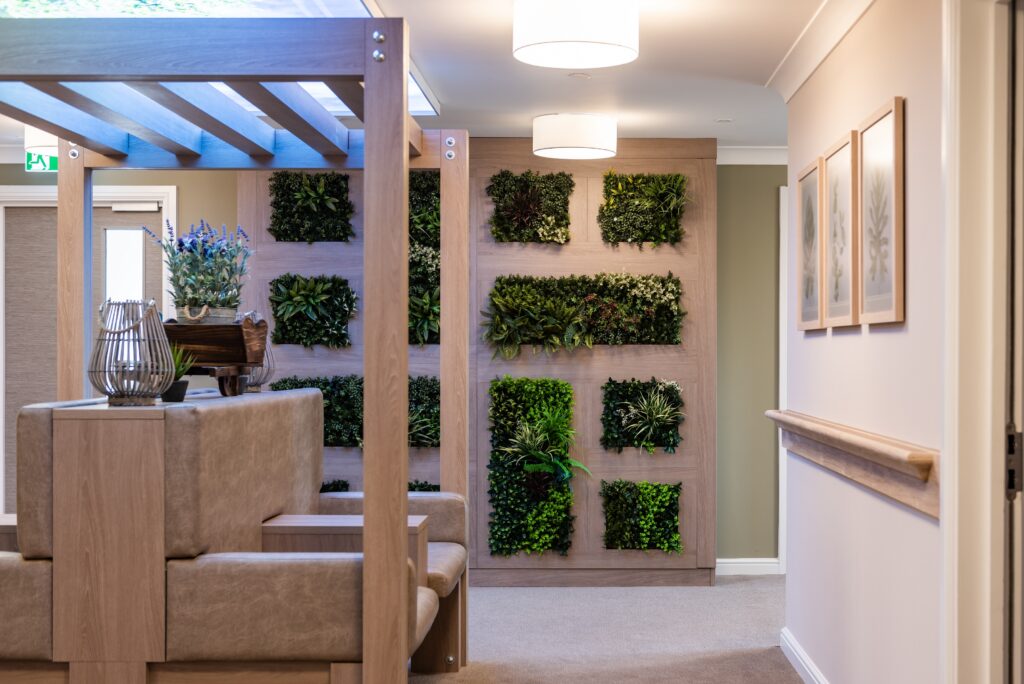 One of the fundamental principles of dementia-friendly design is the creation of spaces that are easy to navigate. Individuals with dementia often experience spatial disorientation, making it essential to provide clear wayfinding cues and minimise potential sources of confusion.
At Chartwell House, Boutique Care Homes has introduced contrasting colours and thematic elements in the corridors, each offering unique wayfinding cues and stimulating environments. The goal is to promote independence while reducing anxiety and disorientation for residents. This innovative approach goes beyond aesthetics; it's a practical way to enhance the daily lives of those with dementia.
Chartwell House's commitment to creating an empowering environment for residents is further exemplified by its indoor garden-themed area. This space is designed to be truly interactive, allowing residents to engage with various elements that promote emotional well-being. The bespoke, innovative pergola-style seating under a faux skylight provides residents with a calming atmosphere. They can listen to bird songs, interact with potted plants in the built-in shed, or pick their own flowers from the stand to take to their rooms. This thoughtful design encourages reminiscence and connection to past experiences, creating a sense of familiarity and comfort.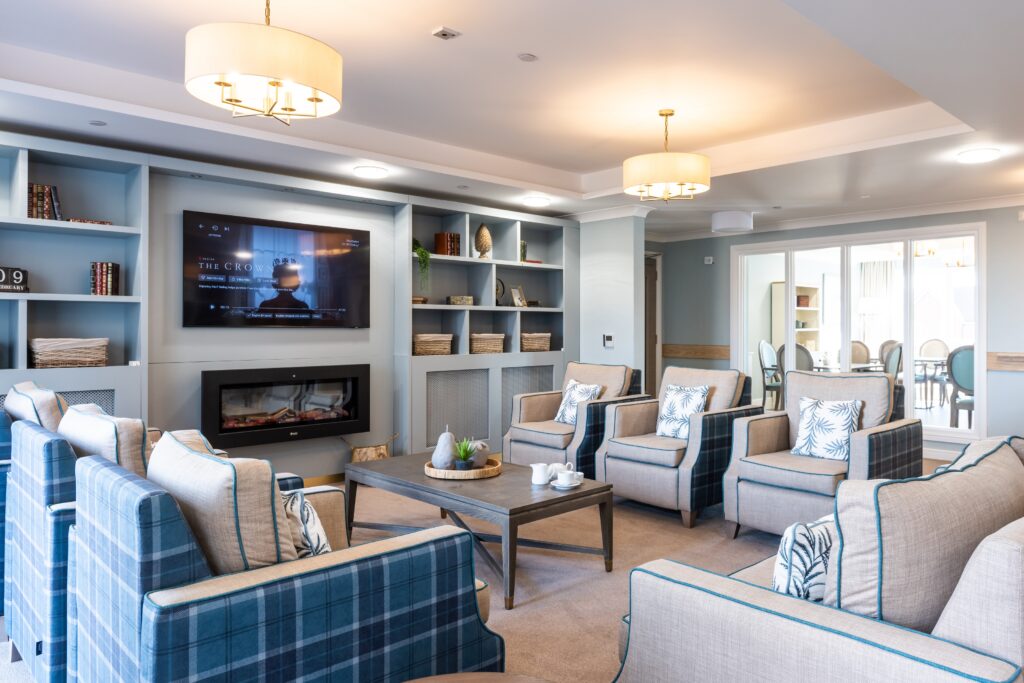 In addition to the garden-themed area, Chartwell House offers other innovative spaces tailored to residents' interests and needs. These include a fashion-inspired environment with a hat shop, a library with a bespoke bookshelf and desk combination, and a train replica complete with a built-in bench and a screen featuring a constantly running train scene.
Furthermore, Chartwell House has invested in eco-conscious design, showcasing a commitment to sustainability. The care home is equipped with solar panel technology and advanced battery storage, reducing its carbon footprint and contributing to the protection of the environment.
The success of Chartwell House's approach to dementia-friendly design extends beyond the physical environment. Their Life Enrichment Program is a testament to their commitment to holistic well-being. This program offers a wide range of activities designed to promote an active lifestyle and cater to individual abilities, maximising the use of the innovative design features of the home.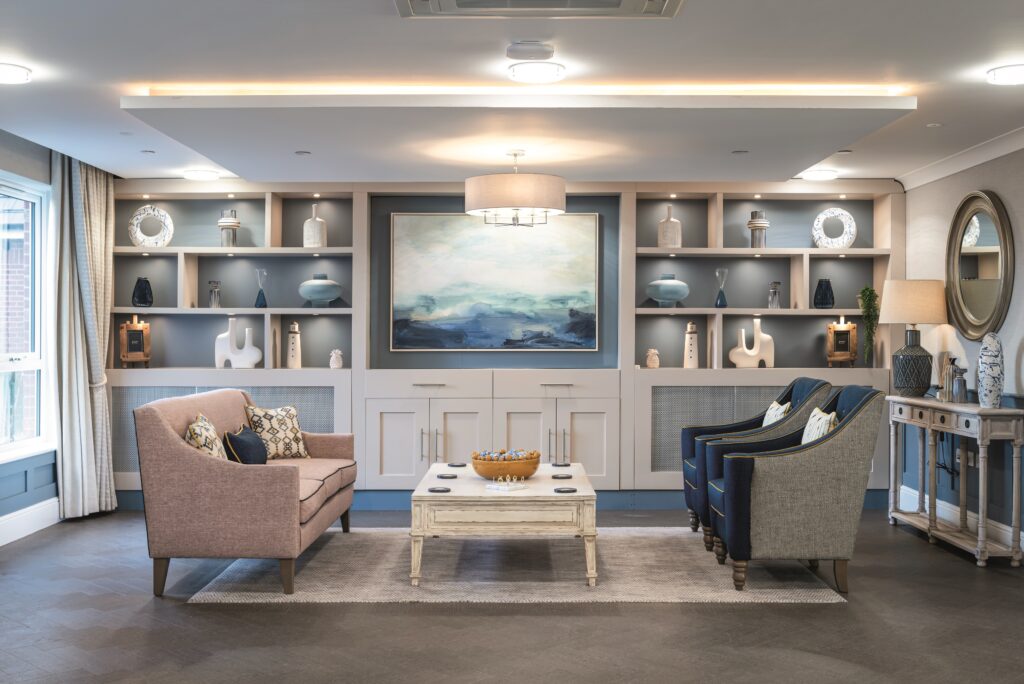 Residents with dementia benefit from activities that support cognitive health and provide a sense of achievement. The innovative design elements within Chartwell House, such as bespoke bedroom furniture with built-in storage solutions, maximise space efficiency while maintaining a homely atmosphere. Footstool storage within lounge bookshelves is another example of how the design seamlessly integrates practicality with comfort.
Chartwell House is an outstanding example of how dementia-friendly design can significantly improve the lives of residents. By creating spaces that empower, engage, and support individuals with dementia, this care home goes beyond traditional caregiving. It offers a nurturing and inclusive environment where residents can flourish.