By Jade Eaglen, Furncare Interior Deign Coordinator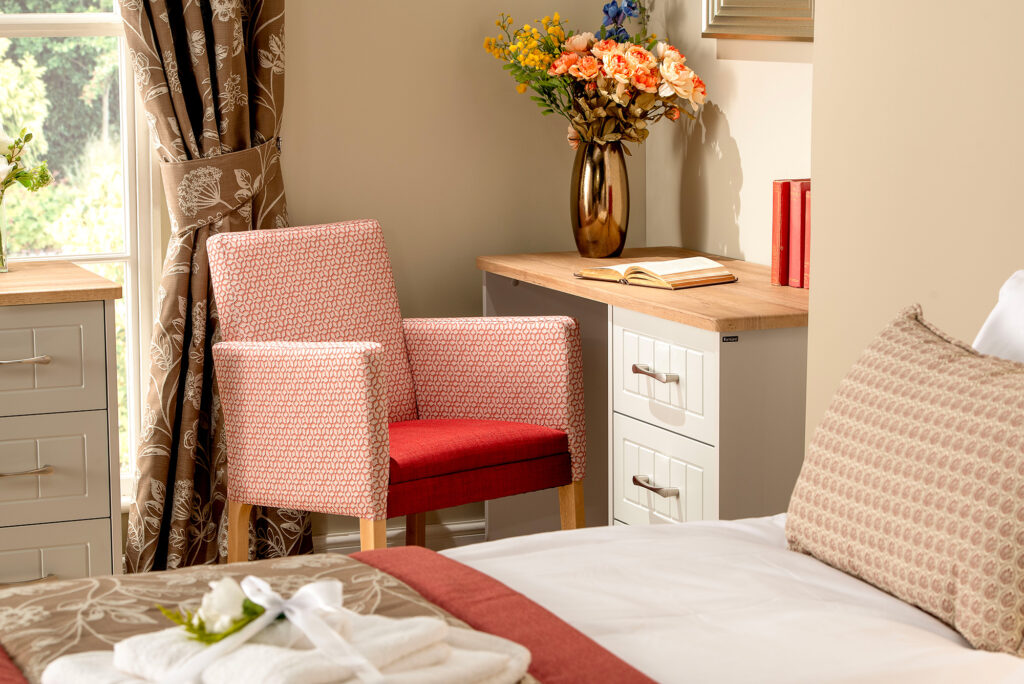 You're fit, healthy and in the prime of your life. By 2050 though, it's forecast that 131.5 million people will be living with dementia.
Furncare make distinctive furniture for care communities. Looking through the Furncare archives, it's interesting to hear what Tanya Clover from Dementia Support UK had to say about the challenges and behaviour of people living with dementia. Furncare have also worked with Stirling University, developing special ranges of dementia-friendly furniture and furnishings. An exciting new Furncare dementia range 'Remini' is due to be launched in the coming weeks.
---
"It's incredibly important that older people are able to live in comfortable surroundings
with the right care and facilities appropriate to their needs."
The Rt. Hon. Liz Truss MP at the opening of the Furncare National Distribution Centre, Sept 2023
---
The Colour of Dementia
The new Remini dementia range embraces many of the established design principles seen in the popular Furncare dementia ranges available now, including the use of colour capitalising on research relating to the light reflectance values (LRV) of different materials and fabrics.
LRV is the percentage of light that a colour reflects or absorbs. Dementia sufferers process this information differently. A dark floor mat on a light floor for example, can easily be mistaken for a terrifying hole in the ground by someone living with dementia.
Lighter colours reflect more, giving white an LRV of 100 for example, whilst darker colours absorb light, meaning black has an LRV of 0. Critically, different colours may share the same LRV, meaning they shouldn't be combined when safety relies on the recognition of edges or spaces. As a general rule, an LRV differential of 30% is needed between adjacent colours for clear differentiation between surfaces.
Designers often refer to the LRV of fabrics, wall coverings, paint and flooring to ensure that everything is dementia-friendly. This environmental detail eliminates much of the confusion experienced by dementia sufferers, making wayfinding and decision-making easier. Many of the most popular Furncare pieces are upholstered by Furncare using specially selected fabrics from Panaz, a long-standing Furncare partner. Panaz test their fabrics and provide the LRV for each, enabling designers to specify themes that will be comfortable and safe.
Sit back and relax with Dementia
When upholstering lounge chairs, contrast is key. There should be a minimum 30% LRV difference between the flooring and the chair. The same level of contrast should apply when the chair is against a wall. To add helpful definition to a chair, contrast piping helps residents distinguish shapes more easily too.
It's not always possible to achieve optimum contrast in a room. In a dark room, lighter coloured floorcoverings, wallcoverings and upholstery will enhance the environment, but at the expense of dementia-friendly features. That's why Furncare combine different fabrics, enabling customers to specify a contrasting seat cushion, reducing confusion and minimising risk for dementia residents.
Dementia-Friendly Furniture
Apart from colour, many other features make Furncare furniture dementia-friendly. For users with dementia, wardrobes, bedside cabinets and chests of drawers have rounded corners with clearly distinguished and easy-to-use handles or cut-away handle recesses and openings.
Nationwide Delivery
Furncare deliver across the UK and have a comprehensive range of specialist furniture for care homes including specific ranges for dementia residents including the Remini Collection. Delivery can be arranged within five days for many stock products.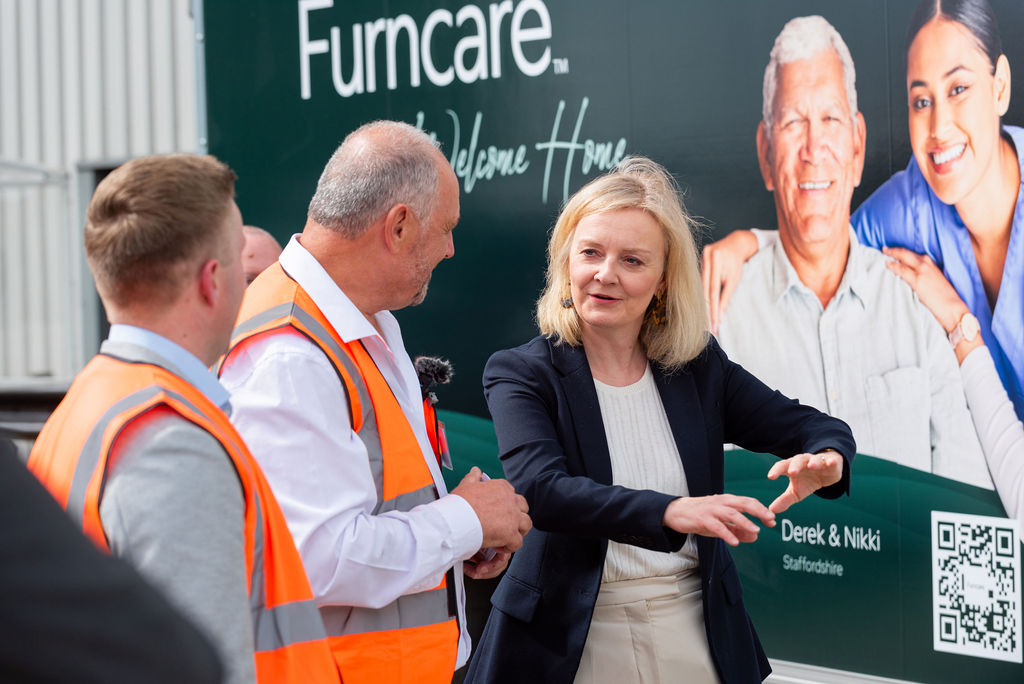 Visit the Furncare on stand J75, visit furncare.co.uk or call 01603 664900.
Furncare challenge visitors to The Care Show to visit their stand J75 and tell them precisely what can be found at ///energetic.lyricism.folk. A prize is available for all correct answers, and extra points will be given if you know the significance of this location.