Understanding location has never been more critical in helping to solve some of today's challenges faced by the social care sector. 'Which areas should staff be recruited from?' Or 'how will local demographics impact operations?' These are just two geographic problems which can be tackled with a better understanding of location data.
Geospatial technology is already used by the NHS and wider healthcare sector but is relatively new to social care. Providing powerful maps, apps, dashboards and tools to analyse spatial data, Esri's GIS (Geographic Information System) plays a critical role in many health, central and local government services, helping providers make better decisions, optimise resources and ultimately improve patient outcomes.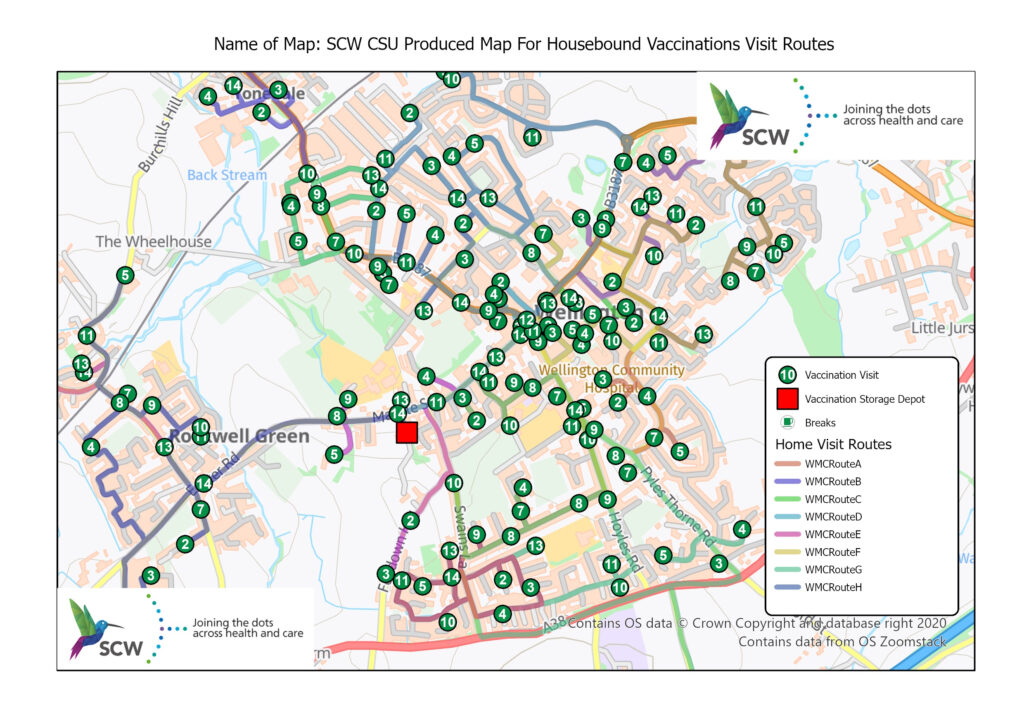 Workforce challenges
Pilot projects in social care are already demonstrating how a geospatial approach to the recruitment and retention of staff could lead to significant cost savings. By considering the location of care homes, potential staff and transport links alongside shift patterns, new insights can help inform more targeted recruitment drives. While a deeper understanding of the surrounding population can help support long term planning.
Other examples of GIS in action in a care setting include Oxfordshire County Council, NHS South, Central and West CSU and Autumna.
Care in the community
Oxfordshire County Council has over thirty web-based and mobile mapping applications used across multiple departments. Solutions for adult social care services have been a recent focus. As a result, the council can now provision new care packages more quickly and deliver care in the community more efficiently, helping people live safely and independently at home.
By assessing various different types of data in the same geospatial application, elderly and disabled people can be matched more quickly with care providers in their localities that meet their needs, while young adults with learning disabilities who want to live independently can be allocated appropriate accommodation near to their families.
Another mapping app is helping to improve the efficiency of delivering care in the community. By scheduling repeat visits to clients' homes by location, the council can ensure that its adult care social workers waste less time travelling and spend more time with clients, in their homes. This also results in reduced fuel costs and less carbon emissions.
Doing more with less
Intelligent routing was also used by NHS South, Central and West, CommissioningSupport Unit, to create optimised routes for GPs and nurses in Somerset, so they could give Covid-19 vaccinations to vulnerable housebound patients more efficiently. New geospatial modelling techniques meant routes were sequenced from start to finish, giving the order in which patient visits should be carried out. Critically, the routing solution minimised vaccine wastage and saved the PCNs time and money.
Identifying demand for care
Location is perhaps the most important part of a search for care and very difficult to analyse without a map. A geospatial approach is already enabling Autumna, the UK's largest directory of care homes to identify where most care seeker inquiries are coming from and help care providers understand where demand is greatest.
Autumna now has a clear picture of demand hotspots, along with trends for the type and cost of care being sought. Four Seasons Health Care Group has seen queries from care seekers more than double across 40 care homes since using the Autumna service.
Better decisions
Organisations across the UK are increasingly relying on location intelligence to make better decisions and social care is no different. By visualising and sharing data geographically hidden value is unlocked. From gaining a deeper understanding of a population's demographics, to uncovering previously unknown demand for services, areas of the care industry which can benefit from a geospatial approach are still growing.
Author: Duncan Booth
Head of Health & Social Care, Esri UK
Esri UK is the market leader in Geographic Information System (GIS) software. Customers include the UK Health Security Agency, Public Health Scotland, Manchester University Hospitals Foundation Trust and over two thirds of local authorities in England and Wales.
Website: https://www.esriuk.com/health
Email: healthcare@esriuk.com