Catalyst Interiors is revolutionising the world of interior design with our ground-breaking approach to dementia care environments!
It has been scientifically proven that our surroundings prompt emotional triggers in our minds. So, when our Interior Designers take an Experiential Design approach to shaping a space, they strive to understand these triggers and use this knowledge to create a more meaningful experience for the end-user. In considering the different sensory, emotional, intellectual and social objectives of a project, we are able to design spaces that encourage users to feel or act in specific ways.
Experiential interior design is at the heart of our approach to creating spaces. It's a human-centric design process that recognises how our surroundings can affect our mood and behaviour. It considers how spaces can impact each of our senses and takes a scientific approach to adding more profound value beyond aesthetics and functionality.
Imagine walking into a space that's visually captivating, emotionally uplifting, and specifically tailored to enhance the well-being of individuals with dementia.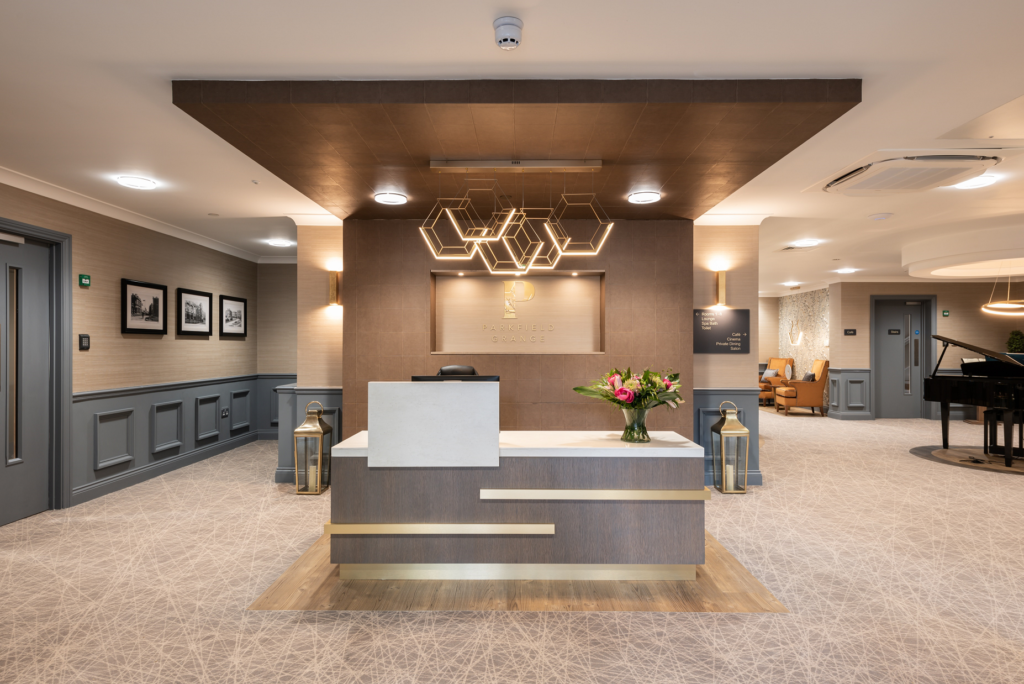 We masterfully blend art, science, and technology to create spaces that foster a sense of familiarity, safety, and comfort for those living with cognitive challenges.
By leveraging the latest research on neuroplasticity and sensory stimulation, Catalyst Interiors crafts immersive experiences that stimulate memory and cognitive function.
Our eco-friendly, innovative designs incorporate nature-inspired elements and carefully chosen colour palettes to evoke positive emotions and reduce stress.
With a keen understanding of the unique needs of dementia patients, we create spaces that promote independence, dignity, and social interaction.
Catalyst Interiors is not just transforming spaces, we are transforming lives.
Step into a world where design meets compassion and witness the remarkable power of thoughtfully crafted environments tailored for those living with dementia.
Experiential Interior Design by Catalyst Interiors