Dementia-friendly design can make a real difference in improving the quality of life for thousands of residents in care settings living with dementia. At danfloor, we keep abreast of the recommendations when it comes to colour and design, especially in relation to dementia flooring, and we have created a selection of carpets that have been accredited by Stirling Universities DSDC as being suitable for use within dementia-inclusive environments.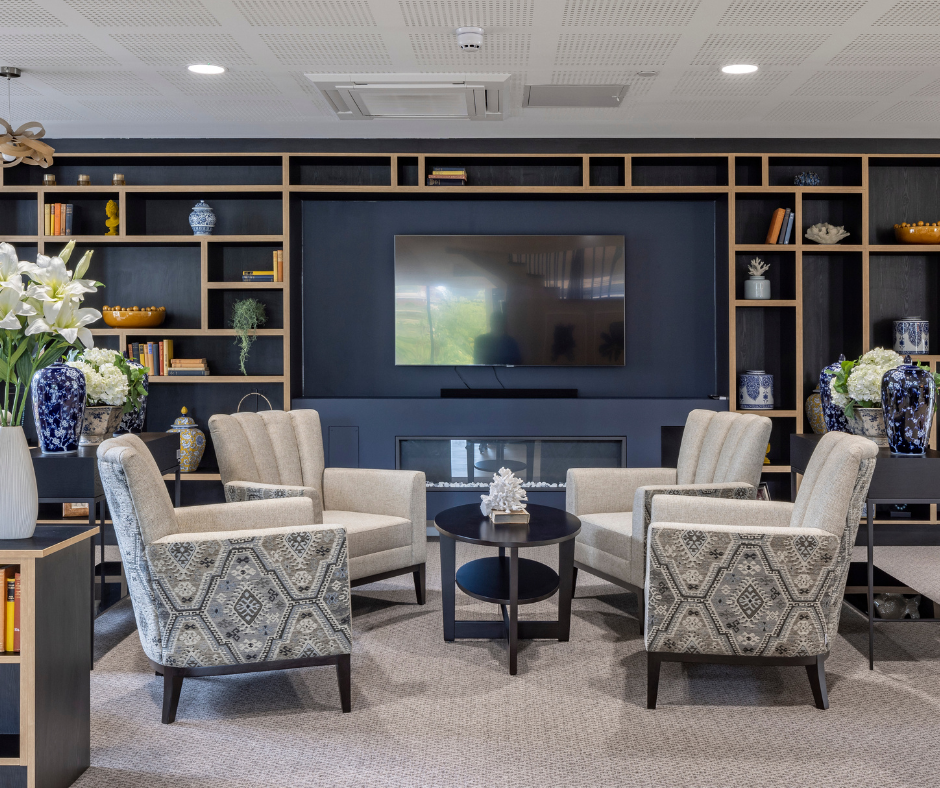 Due to the varied colour bank across our carpet ranges, you can be confident that the colour of your flooring, and its associated Light Reflectance Value (LRV), will work effortlessly with your interior scheme to create a comfortable and safe environment for all residents.
In addition, carpets offer so many therapeutic benefits from creating an acoustically sound environment which helps with communication and inclusion, to improved air quality and that all important home-from-home feeling.
Our products are made with many outstanding performance features. One of which is our antimicrobial yarn treatment BI-OME which provides a 99.99% reduction in harmful bugs and bacteria, including those that cause MRSA and C-Diff, so your flooring becomes the first line of defence against the spread of infection.
The carpet yarns we use help with cleaning and maintenance; they are solution-dyed, which means that they can withstand intense cleaning schedules without the loss of colour and maintain their appearance over time.
Plus, our Evolution and Economix collections are made from the ECONYL® yarn which is made with regenerated nylon fibres, including pre-and post-industrial and consumer waste making it 100% regenerated and infinitely regenerable.
There are many benefits to having a carpet installed within a care environment and with a danfloor carpet you can be confident that your carpet is fit for purpose and built to last. Take a look at our collections and see for yourself https://www.danfloor.co.uk/sectors/healthcare/