As a carpet manufacturer who supplies into the healthcare sector, we understand the importance of creating safe, secure and homely environments for those that live and work within care settings.
Our collection of carpets are designed and manufactured following detailed research and product development, in order to make them suitable for the care sector.
Our carpets include many innovative performance features from yarns that make the removal of dirt and debris easier to an impervious layer that keep spillages on the surface, allowing for effective cleaning techniques and providing subfloor protection.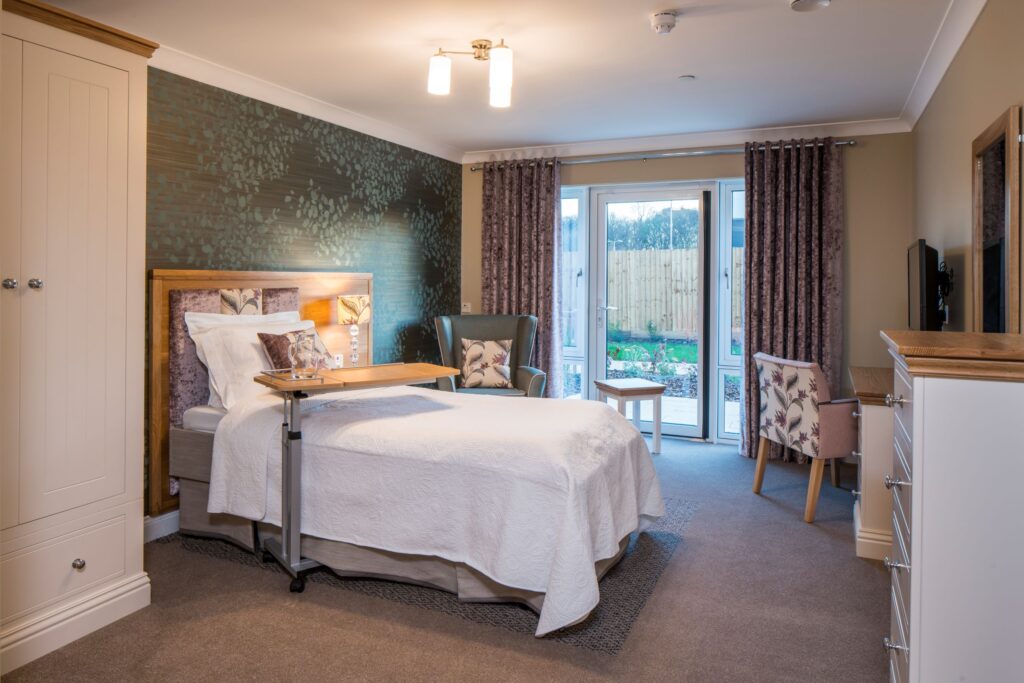 In addition, one feature that has been applied to our carpets for many years is our BI-OME Antimicrobial Yarn Treatment. It provides the first line of defence against the spread of bugs and bacteria, and more recently, has been proven effective at deactivating SARS-CoV-2.
BI-OME offers you and your residents the following benefits:
A 4 log reduction of 99.99% in the presence of harmful micro-organisms including the likes of MRSA and C-Diff.
It's been tested on enveloped viruses, including SARS-CoV-2 and has demonstrated that it enhances the deactivation of viruses on textile products.
Long-lasting freshness.
Eliminates the smells created by yeast, fungus and bacteria in carpets.
Controls or eliminates microbial staining.
Eliminates dust mites.
Reduces the risk of cross-contamination.
Furthemore, the design and colour of a flooring finish can have a profound effect on a resident who is living with a cognitive impairment such as dementia. The appropriate use of colour and minimal design, especially within your flooring finish, can aid navigation and reduce reactive behaviour.
danfloor is proud to say that the majority of the Equinox Collection and Economix range have received Dementia Design Product Accreditation from the University of Stirling's Dementia Services Development Centre (DSDC).
The DSDC undertook a review of the Equinox, Tones, Evolve and Economix ranges and rated their design to the DSDC dementia design principles and their usability within a dementia-inclusive environment.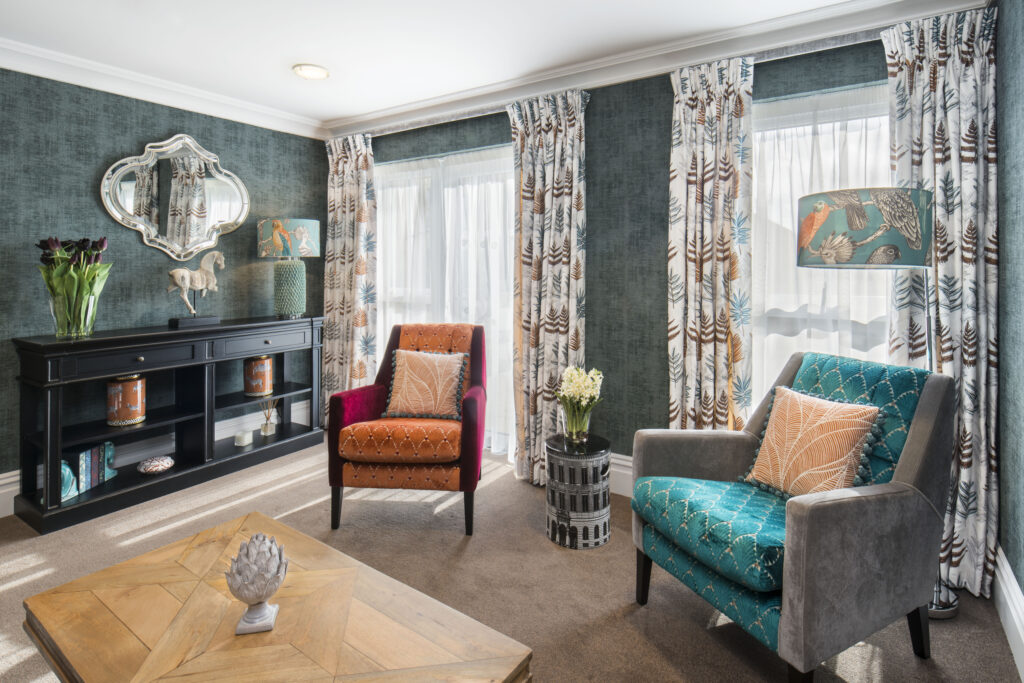 The majority of colours were accredited with ratings ranging from 1a, use indiscriminately and 1b, which means they can be used throughout. A few more patterned colours have received a rating of 2, which are still considered suitable for dementia-inclusive environments but must be used with some caution.
So, when a Danfloor carpet offers many therapeutic benefits for residents and staff, plus protection from the spread of many infections, it's no wonder it's found on the floors of so many care homes.