What we have learnt in the last few years is that Integrated care systems (ICSs) will integrate health and care with benefits for both patients and staff; using digital systems that enable patient information to be shared across the health system.

But currently only 45% of social care providers have any form of digital care records. Meanwhile, Digital transformation of health and social care is a top priority for the Department of Health and Social Care (DHSC) and NHS England (NHSE). The system's long-term sustainability depends on it with increasing the spread of digital social care records and with the aim of achieving 80% coverage for CQC-registered providers by March 2024.
With such targets surely it would be important to have a system in place for the flow of such information, about decisions made and care that has been or is being provided across care settings. With this interoperability it's important there is good co-working relationships between staff; technology that makes co-working as easy as possible; and an enabling environment (in which funding, capacity, skills, education and governance are aligned).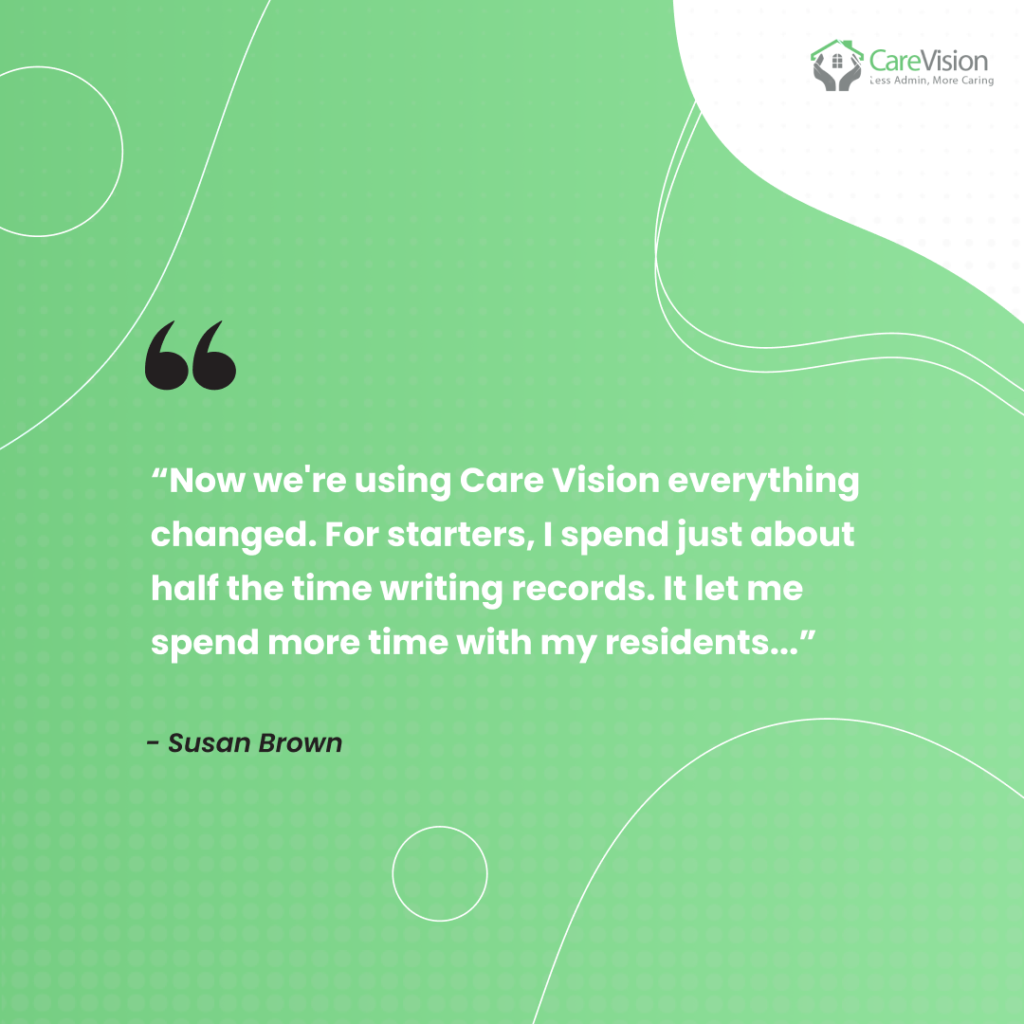 Care Vision is a cloud-based Care Management system designed by care providers for care providers. A team of care home managers with over 40 years of experience teamed up with an in-house software developer and conceived a suite of technology to fundamentally simplify and streamline the everyday life for those in Health and Social Care.
We were looking for a solution, that was built from the challenges of providing care and recording required information in real situations and the frustration of not being able to have this information in one place.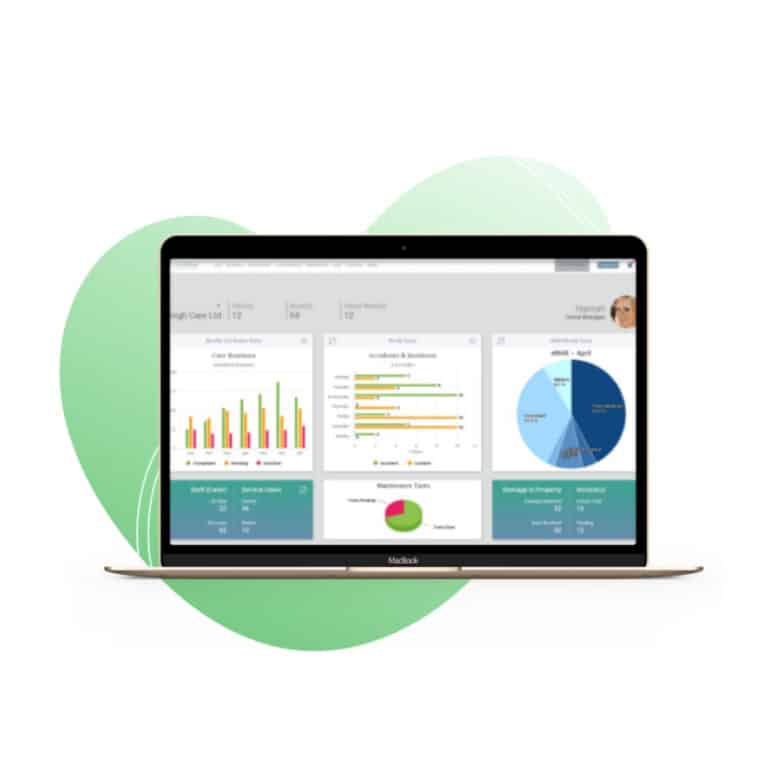 The concept has been to have system to allow carers to spend less time on administrative tasks and more time with the people they care for.
Before the arrival of the ICS's Care Vision, a care management system was put together so you can perform the many types of tasks, from prescriptions and therapies to food prep, housekeeping, health & safety, HR and family visits all in one integrated system.
Our digital system allows you to see a service users' relevant history and current information, so staff and sevice users can make informed decisions and easily communicate these decisions with others involved within their care.
However, we found that good technology is not enough for interoperability to succeed; relationships between staff and organisations are vital for success. Staff who do not work well together tend to control digital technologies and medical information in a way that hinders sharing and collaborating. Leaders who prioritise building relationships across organisations, view digital tools as an extension of these relationships which in turn helps interoperability.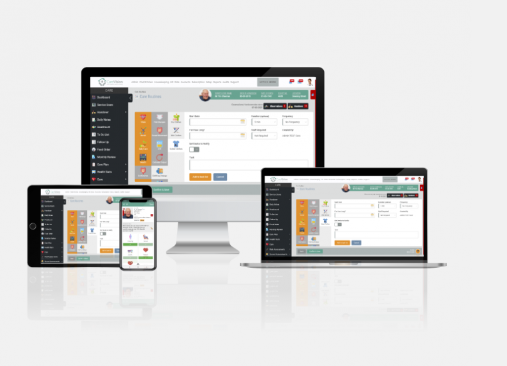 We therefore designed our intuitive, customisable software to simplify the daily recording, reporting and care plan updating for your organisation, as well as improve security, accuracy and visibility.
Digital technologies can enable better collaboration and joined-up services between health and care partners in integrated care systems (ICSs) and provider collaboratives.
Care vision have been able to work with other software providers, being the master of our ship gives us that independence and autogamy to do so
We heard that leaders who prioritise building relationships across organisations view digital tools as an extension of these relationships which in turn helps interoperability. A singular focus on technology overlooks the importance of the people using the technology and the environment in which the technology is being used
The best solutions is to create interoperability in the healthcare industry are those that are designed to aid Techquity in healthcare. The key is creating technology that organises care work but ensures a safer, better and more intimate experience for every provider, staff member and person being cared for.
We have developed a system that is icon based, has voice to text, the ability to translate different languages, on screen signature capture all in a hand device. Going through rigorous tests we have been assured by the NHSX as a supplier of Digital Social Care Records. The government is providing funding to care providers and commissioners towards using a digital system for suppliers on the assured list.
With the governments targets for digital records and the ongoing development of the ICS's across the health chain there will be a period of transformation.
At Care Vision we believe we are best placed to help represent social care, providers, staff and service users and we are ready for the future challenges but not forgetting the human touch and connection.
Dudley Sawyerr
CareVision
To know more