Older people in care homes are among the most vulnerable members of our society, reliant on care home staff for many of their everyday needs. A combination of complex medical conditions may lead to the need to take multiple medications, with care home residents taking 7-8 medications per day on average. This 'polypharmacy' in turn increases the risk of medication error. Medication errors may occur because of a failure in prescribing, dispensing, administering or monitoring medication.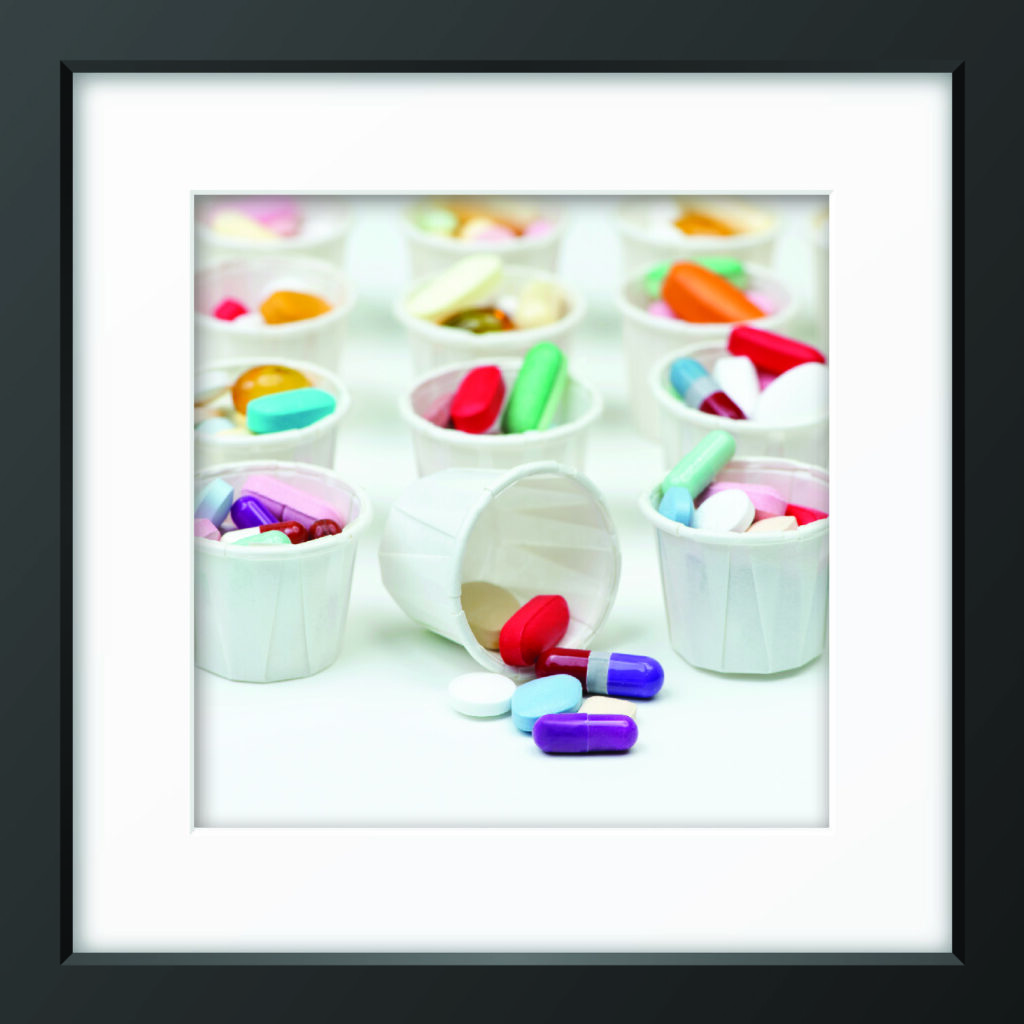 Medication Errors:
Errors can occur at different stages of the medication use process.
A medicines error is any patient safety incident, where there has been an error while:
prescribing
preparing
dispensing
administering
monitoring
providing advice on medicines.
Medication errors occur when poor systems or human factors affect processes.
Human factors to consider:
fatigue
environmental conditions
staffing levels.
In the care home, incidents occur where the resident is accidentally given the wrong medication, given too much or too little of their own medication or given it at the wrong time. Most errors do not result in significant harm but mistakes can lead to serious and, in some cases, fatal consequences.
Responsibilities of care home providers and staff
All staff members within the care home have a responsibility for the safety and wellbeing of residents and colleagues.
Care home managers and staff can look to improve the administration and monitoring of medication in care homes as well as maintaining vigilance for suspected prescribing or dispensing errors that can be queried with the surgery or pharmacy, particularly when residents first arrive at the care home or return from hospital.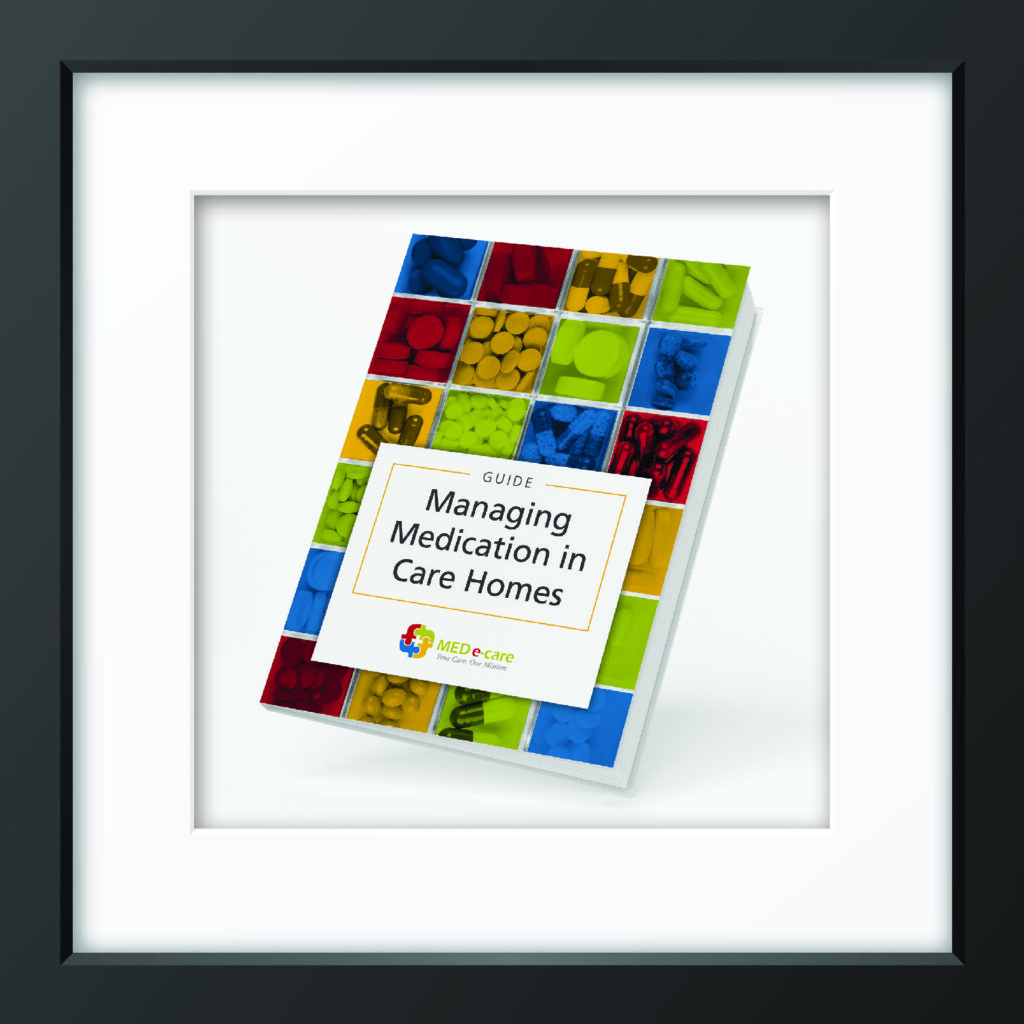 The care home resident should be seen as at the heart of the medication administration process, perhaps as a customer for whom a service is being provided but certainly as a human being whose dignity, rights and preferences are of paramount importance.
However even well trained, well rested, staff will occasionally make mistakes, and mistakes with medication, especially with frail older people, can be particularly dangerous. This is why MED e-care have compiled a managing medication in care homes guide from our decades of experience in medication management via our eMAR solution.
Fundamentally, the MED e-care eMAR solution provides a complete medication management solution that complies with the ten Rs of administration and ensures complete transparency into the way medication is being managed. Above all else, it ensures that medication administration is being delivered on behalf of the resident rather than to the resident.
MED e-care want to support all care homes to deliver the best medication management. We do this by providing you with the data you need to make the best decisions for those in your care.
Included within the free managing medication in care homes guide:
Prevention checklist - which will help support your obligations.
Getting it right - it is often said that ten things need to be right (the 10 Rs).
Learning from medication errors - understanding why an error occurred and taking steps to prevent it from recurring.
Potential solutions to alleviate medication errors.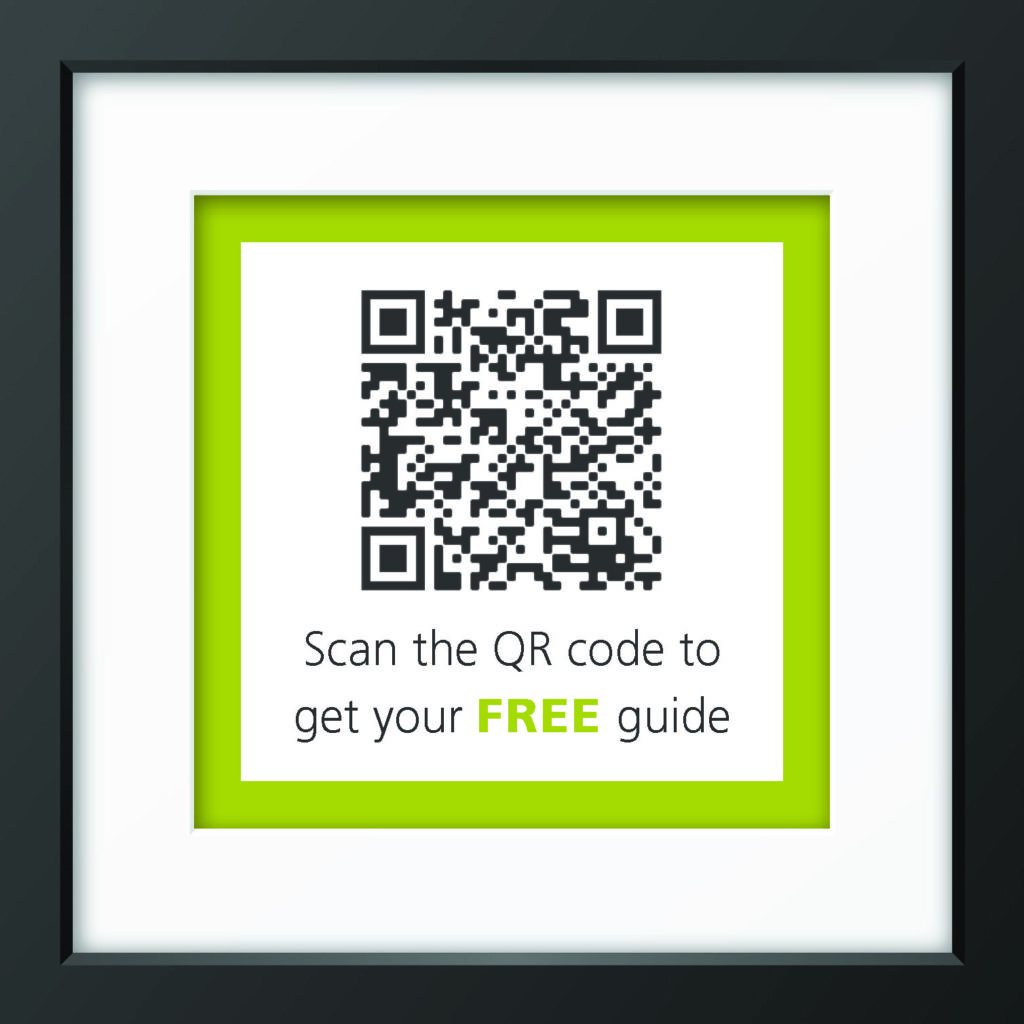 Get Your Free Managing Medication in Care Homes Guide
The guide is for everyone that has a collective responsibility for residents' care, ensuring safe and effective use of medication in care homes. There are a number of ways to secure your copy.
Come and join the Best Practice: Medication Management session with HC-One, Boots, Orchard Care and MED e-care- 12th Oct - 3-3.45pm at the business theatre.
Come and get your free copy from stand A20 at The Care Show.
Scan the QR code on this page to download your free copy.
Email sales@mede-care.co.uk to request your free copy.