Care Homes can enjoy fresh innovation from leading meals provider, apetito, which has launched nine brand-new dishes that residents will love - in a range of formats to suit every need.
Central to the launch, apetito has made additions to its allergen free-from range which are available in individual portion sizing. In the UK, an estimated two million people are living with a diagnosed food allergy[i] - a trend which is continuing to see a growing prevalence[ii].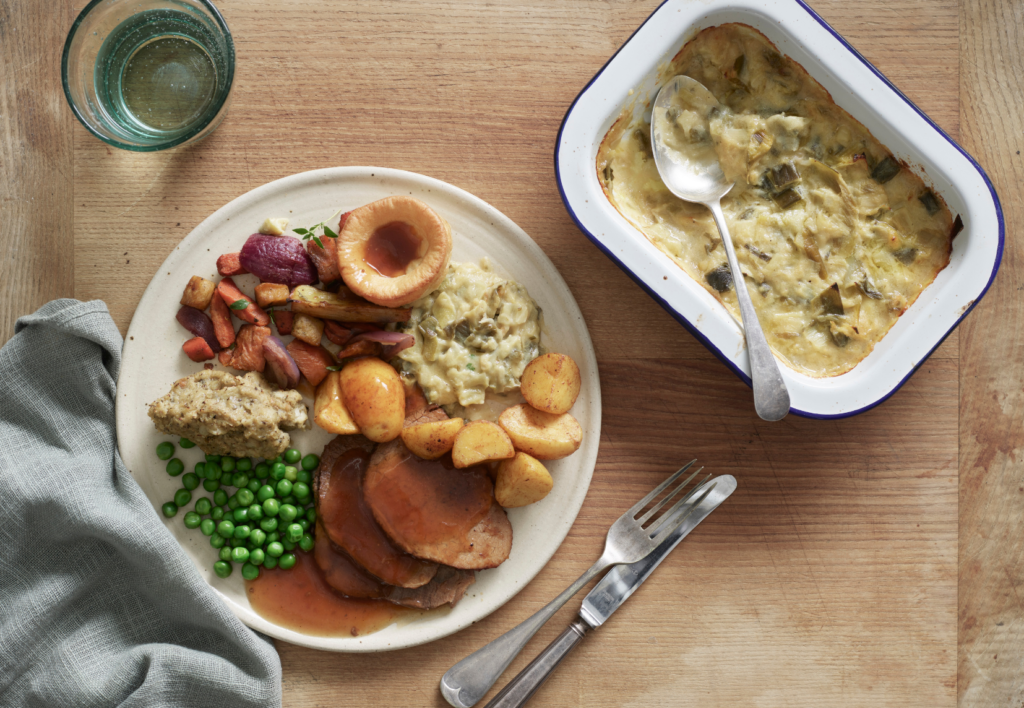 Within the free-from range, apetito's Cottage Pie is the company's first beef meal to be energy dense, providing 23 grams of protein and 506 calories. And Butterbean and Cauliflower Curry is apetito's very first plant-based (vegan) energy dense option in our allergen free range.
Another first in apetito's allergen-free range is Tomato Soup, which is finished with basil and meets the BDA criteria for a nourishing and energy dense soup. It's delicious and creamy, packed with nutrients garnered from the tomatoes, cauliflower, and haricot beans.
And with more residents opting for a vegetarian or plant-based diet, apetito is introducing more vegetarian and vegan options to help care homes offer more choice at mealtimes:
apetito's new Vegan Root Vegetable Pie is a perfect winter warmer. It's packed full of 7 different vegetables, with notes of sage, apple, and cranberries, as well as being energy dense with 13g of plant protein per portion.
The new Leeks in Cheese Sauce dish is the perfect addition for a roast dinner – or can be enjoyed on its own. Made using British cream and cheese, it packs 4.6g of protein into every serving.
apetito's new Root Vegetable Medley includes carrots, sweet potato, swede, and red onion, which have been tumbled with olive oil, thyme, and agave syrup to give a hint of sweetness. The dish is vegan, gluten-free, low in fat and low in salt, providing a great healthy option for residents.
apetito is also launching a brand-new individual apple crumble, made with stewed sweet Bramley apples, topped with a vegan and gluten-free crumble. It's also energy dense and low in salt, so it's the perfect dessert option for multiple dietary requirements.
New to its traditional range is apetito's Salmon Tagine, which has whole pieces of salmon in an aromatic tagine sauce with diced apricots and chickpeas. The dish is both energy dense and gluten free. It's a great oily fish option and is available in both multiportion and twin portion sizes.
For residents with a sweet tooth, apetito's pastry chefs have developed a new gluten-free Lemon & Orange Pudding. It's the perfect gluten-free alternative to the company's popular Lemon Sponge.
Richard Woodward, General Manager of apetito's Care Home team, said:
"We're delighted to be introducing all these new dishes to our range and think these new winter meals are nutritious, warm, and comforting options for care homes to serve their residents during the colder months.
"Not only are these meals tasty and delicious, but they are also made with high-quality ingredients and cater to a wide range of dietary requirements".
Check out apetito's Care Homes meals service: Care Home Menus and Dining Experiences | Care Home Meals | apetito