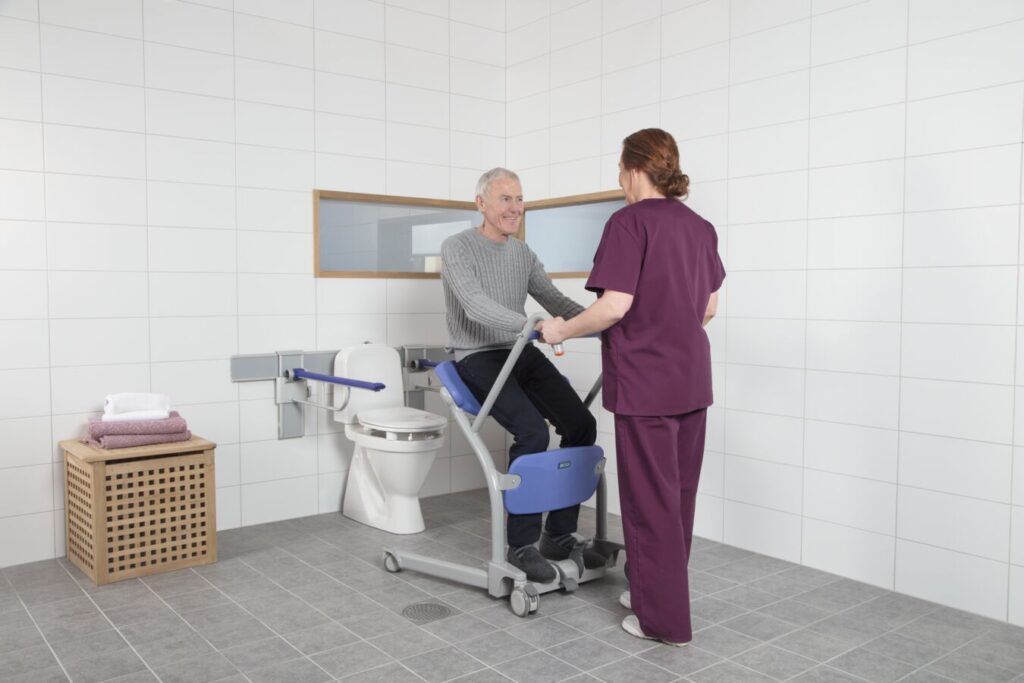 After more than 60 years of developing care solutions, we have comprehensive insight into the correlation between mobility, quality of life of residents, quality of care, and the
overall efficiency of care facilities. This chain of benefits is embodied by our Positive Eight philosophy – a cycle of positive effects that is catalysed by one first step: resident mobility. The Positive Eight shows the connection between mobility and a person's physical and mental wellbeing. Immobility can have serious negative effects on both the body and the mind. Enabling patients and residents to maintain, and if possible improve, their mobility is central to their overall physical and psychological health.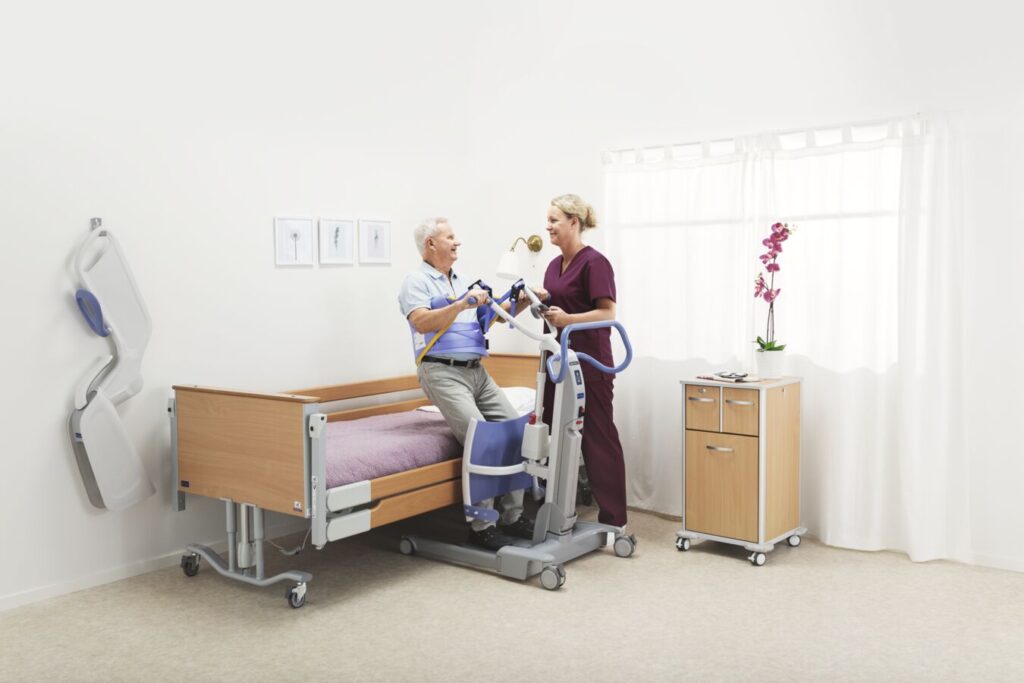 By promoting and maintaining resident mobility and enabling them to participate in daily activities, we can help to reduce workloads on staff and create a better working environment. The Arjo Mobility Gallery is an assessment and communication tool, based on 5 levels of functional mobility from A to E. Stimulating functional mobility and ultimately respecting passivity is crucial from a quality of care perspective for the resident. Equally for caregivers, understanding how your resident or patient can contribute to their mobility is key in helping decide the right equipment and care processes to facilitate and/or maintain mobility. This ultimately impacts the quality of work for the caregiver.
Looking at our solutions, we can see that the Sara Stedy is predominately for a "Barbara" from the Mobility Gallery where it focuses on what they can do for themselves rather on what they can't.
When a resident cannot pull themselves up to use the Sara Stedy they may be assessed as a "Carl" which means using the Sara Flex which is a powered standing and raising aid to achieve a sit to stand transfer.
When the resident can no longer tolerate standing by bearing weight through their feet a passive lifter such as a ceiling track system may be considered or a mobile passive lifter which can be used to transfer, turn in bed used in conjunction with the other pieces of equipment for a rehab programme.
A ceiling track system can be seen as an alternative to a passive floor lifter with the following benefits.
It is always there in a resident's bedroom
It is often a preferred method to transfer from a resident's perspective, you do not have to go looking for it and it is easier to use without the need to push or pull in tight areas or over carpets.
All of the Arjo products are designed to be used with a single carer in mind, however, this of course will be dependent on the assessment of the resident and the capabilities of the caregiver.